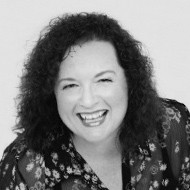 Clinical Psychologist
MPsych(Clin), Certified Gottman Marital Therapist, Advanced Clinical Trainer and Consultant
Trish is an experienced Clinical Psychologist with over 25 years experience of running her own private practice in the Gold Coast community. She was the first person in Australia to become a Certified Gottman Therapist and Gottman Advance Clinical Trainer and Consultant. She has completed all levels of training and mentoring available through the Gottman Institute in Seattle, USA and is certified to facilitate all levels of Gottman clinical trainers and to mentor practiioners wishing to become presenters and trainers themselves. She has provided this training to over 2,000 therapists over the past 10 years in Australia, New Zealand, Asia and North America.
Trish is very experienced in providing psychotherapy to individuals, couples and groups and is trained to provide a range of therapeutic approaches including:
Gottman Marital Therapy
Emotion Focussed Therapy for couples (EFT)
Schema Therapy for individuals and couples
Cognitive Behavioural Therapy (CBT)
Trauma specific interventions such as Cognitive Processing Therapy
Existential Psychotherapy
Motivational Interviewing
Trish has extensive experience in working with people who have experienced trauma including adult survivors of childhood abuse, military veterans, police, ambulance and fire officers and members of the general community. . She has been providing professional development workshops to health industry organisations, other psychologists, social workers, counsellors, youth workers and mental health workers in areas such as:
Gottman Marital Therapy
Cognitive Behavioural Therapy
Motivational Interviewing
Emotion Focussed Couples Therapy
Post Traumatic Stress Disorder
Trish is a Board Approved Supervisor (AHPRA) with over 20 years expereince and provides supervision to a range of individuals and organisations.
She is also certified to present the Gottman Art and Science of Love Couples Workshop. Trish is often invited to speak on radio, podcasts etc. Here is a selection:
We all wear it differently podcast
4EB interview - Multicultural Relationships
Contact Trish Purnell-Webb