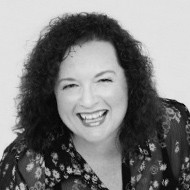 Clinical Psychologist
MPsych(Clin), Certified Gottman Marital Therapist, Master Trainer and Consultant
Trish is an experienced psychologist with 38 years of work experience and 15 years of running her own private practice as a registered psychologist in the Gold Coast community. She has been located at Burleigh Heads for the past 13 years Trish is very experienced in providing psychotherapy to individuals, couples and groups. Trish is trained to provide a range of therapeutic approaches including:
Cognitive Behavioural Therapy (CBT)
Acceptance and Commitment Therapy (ACT)
Trauma specific interventions
Existential Psychotherapy
Emotion Focussed Therapy for couples (EFT)
Gottman Marital Therapy
Motivational Interviewing
Trish has extensive experience in working with people who have experienced trauma including adult survivors of childhood abuse, military veterans, police, ambulance and fire officers and members of the general community. For the past 9 years Trish has been providing group interventions to Veterans and their families as a preferred provider for the Veterans and Veterans' Families Counselling Service, as well as mood management programs for community health organisations. Over the past 7 years Trish has been providing professional development workshops to other psychologists, social workers, counsellors, youth workers and mental health workers in areas such as:
Gottman Marital Therapy
Cognitive Behavioural Therapy
Motivational Interviewing
Emotion Focussed Couples Therapy
Post Traumatic Stress Disorder
Trish has a Master of Clinical Psychology degree through Charles Sturt University, is a certified Gottman Marital Therapist, and is the only certified Gottman Marital Therapy Trainer and Consultant in Australia, and is working towards certification as an Emotion Focused Couples Therapist. Trish is also certified to present the Gottman Art and Science of Love Couples Workshop.
Contact Trish Purnell-Webb